Click on the image above to enlarge …
Well,  our mini season is over,  and time for the kit to be packed away and for the end of season maintenance work on the wicket, sight screens and other essentials.   We will hopefully run some winter nets in Ashbourne,  covid permitting,  and details will be posted here in due course.
We will also have our end of season Cricket Dinner and Awards when guidelines on gatherings permit.  
For those of you new to this page, w

e were founded in 2006 with a fixture list against some of the strongest clubs in the area, the Club has playing members drawn from Alstonefield and the surrounding Dove and Manifold Valley villages. The club has been particularly successful in resurrecting dormant and even non-existing cricket careers, proving that you are never too old to enjoy the finest game on earth.  We always have a very warm welcome for anyone who would like to come along and join us  – contact details are on the fixture card below.
We play on Sunday afternoons, allowing our opponents to field a healthy blend of young talent and well-seasoned experience.  Apart from enjoying a social but competitive cricket match, there is the attraction of our lovely little ground with its spectacular views, sampling the finest cricket teas in the village hall then indulging in the rigour of post-match analysis in The George. True village cricket.  
To reflect the rather careworn faces of the majority of the club's members, we have drawn inspiration from some of the more playful examples of the Church's stonework and we are known as The Gargoyles.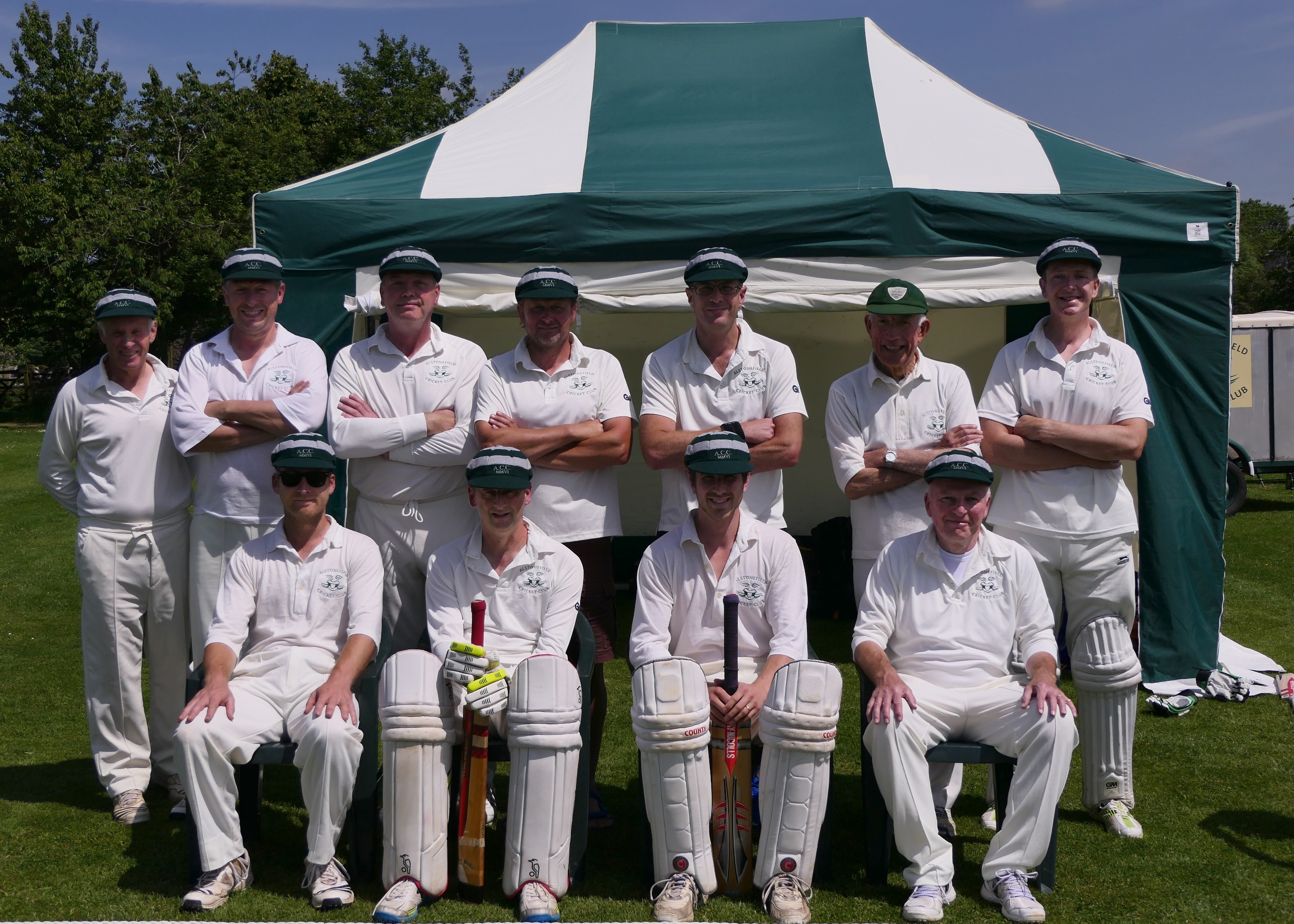 2020 Match reports
Gargolyes share a wonderful afternoon to relaunch Sunday Cricket in the Peaks with Sheffield University Lecturers
Alstonefield v Chatsworth report
High scoring Alstonefield outgunned by Clifton
Gargoyles turn tables on Clifton for seasons first win
2017 AWARDS DINNER, NOV'17
GARGOYLES  

TEN YEAR ANNIVERSARY MATCH

        
←To understand what being a Gargoyle entails, take a look at the following
If ……….. ( with apologies  )

              Click here to read…

===================================================================
For RECENT NEWS, FIXTURES, MATCH REPORTS, TEAM PHOTOS etc.,
See links at bottom of page
Click on these years :
========================================================
Links
=====================================================================
This page and the following sub pages are maintained by Mark Farmer