NEWS – Winter
has begun to show itself, so if you know of anyone who might appreciate a warm daytime space, do tell them that the village hall will be open on an extended basis in the daytime (whenever there is no other booking). Tea and coffee will be available on a help yourself basis. We would like to acknowledge financial support for this initiative from Staffordshire County Council's Community Foundation, which has provided a grant towards the expected higher costs this winter (particularly heating oil). This will also allow the Hall to be well-heated for all our regular users and hirers (without taking money from reserves), for which we are most grateful.
To hire the Hall, see below
About the Hall
The Village Hall was previously the village school. It is an important facility for the village and is used by many of the groups listed on the right. It is a charitable trust registered with the Charity Commission No.228929. Its current trustees (committee members) are shown below. A copy of the Minutes from the last AGM can be found here.
There is an outreach Post Office service at the hall on Mondays and Thursdays, from 12.15-2.15pm).
The Hall is available for hire, for social or commercial purposes (see rates and availability below). Facilities include a main hall that can seat up to around 100; large and small tables, a stage-system; a fully-equipped kitchen; and a small room that can be used as an office or administration area, etc.
The Hall is situated close to the village centre, about 300 metres from The George pub. The full address is Beresford Lane, Alstonefield, DE6 2FR. Map. There is ample car parking next to the hall and in other car parks nearby – click here.
The Committee often hosts concerts in the Hall for recreational and fund-raising purposes. These generally take place one a month, usually on Saturday evenings. We like to feature a range of musical styles, such as folk, blues, singer-songwriters, jazz, Americana/ alt.country, etc. There is a licensed bar and all concerts start at 8pm unless stated (doors 7.30pm). Tickets are best (and cheapest) if bought online – our current programme can be viewed here. Further details are available on our Events page.
Committee Members (officers)
Chair – Martin Snodin (01335 310121)
Booking Officer – Joanna Griffin (07812 606 790 or email: alstonefieldvillagehall@hotmail.co.uk)
Treasurer – Debs Railton (email: alstonefieldvillagehall@hotmail.co.uk)
Other committee members
Dave Littlehales
Val Littlehales
Kevin Stockton
Hiring the hall:
Guide to standard hire charges (effective 19 July 2021):
Main hall:
– Standard community charge £6 per hour (£9 Friday/Saturday evenings)
– including full kitchen use £7.50 per hour (£11 Friday/Saturdays evenings)
Meeting room only £5 per hour
All facilities (whole Hall including kitchen use) £12

per hour (£15 Fri/Sat evenings)

Exclusive use (all facilities including Old School Garden and reserved parking) £13

per hour (£16 Fri/Sat evenings)

Exclusive use rate for weddings etc. with all facilities and access from midday Friday – midday Sunday £850 (£750 for Parish residents)
Non-parish private/corporate/local authority hire, etc. – on application
Reductions may be given for regular users and local user groups entitled to be represented on the Hall Committee. A more complete guide to charges can be found in the Hire Charges notice, which is also displayed on noticeboards.
The Committee has discretion over all bookings and charges, as explained in the Hiring Agreement which can be found here as a PDF file.
Please use the form below to request the use of one of the rooms at the Village Hall. Once requested, we will contact you to confirm the booking, complete any relevant documentation and arrange payment. PLEASE NOTE – If a room appears booked-out but you particularly want the date, do contact the Booking Officer to check, as we always try to give priority to local residents (non-profit bookings).
To check availability or enquire about rates or facilities, please contact the Booking Officer, Joanna Griffin – email alstonefieldvillagehall@hotmail.co.uk.
Donations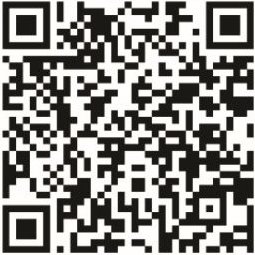 We welcome donations of any amount, especially after the difficult period of the pandemic when our hiring income has been much reduced. As a charity, donations benefit from gift aid, boosting the amount by 25p for every £1 received. Our gift aid declaration form can be downloaded here. You can make donations in any way you like but one simple way is to scan our QR Code, which will direct you to a secure payment method.
Policies and documents
The Management Committee is currently (May 2021) reviewing its policies, including its approach to publication of its policies on this page. Certain policies are in draft form, where stated (these must not be relied upon as the current policies of the Hall Committee):
AGM Minutes for year 2021-2022
Annual Report for Charity Commission – year ending 31 March 2021
Health & Safety Policy – section from Handbook
Risk Assessment 2019 – reviewed July 2020 for COVID
Equality and Safeguarding Policy – section from Committee Handbook
Committee Handbook – v10 November 2022 (full version for committee members reference)
Risk assessment for 'warm hub' (December 2022)
We welcome donations of any amount, especially after the difficult period of the pandemic when our hiring income has been much reduced. As a charity, donations benefit from gift aid, boosting the amount by 25p for every £1 received. Our gift aid declaration form can be downloaded here.
Village Halls week 2021 – National Domesday Book
Last year we participated actively in Village Halls Week (see below) but for obvious reasons, village halls haven't been able to throw open their doors again this year. Instead, we're delighted to be included in a new online record – the Village Halls Domesday Book – which provides a snapshot of halls across the country and how they see the future after such a difficult year. You'll find our entry in there somewhere!
January Open Day (Village Halls Week 2020)
We celebrated our village hall at the start of 2020 with an Open Day on 26 January, as part of ACRE's Village Halls Week. All our regular user groups were represented, teas and coffees were drunk, cake and scones eaten, and a very social day was had by all who dropped-in. You can see a PDF version of the slideshow that ran during the day on this link. See photos in the Gallery.
Click above for older listings/articles.
This page is maintained by Dave Littlehales€