"Community spirit isn't about keeping the village clean to win the Best Kept Village competition. Community spirit is about socialising…"  Tim Eades, Alstonefield, Voices from the Edge
We welcome all visitors to our events:
– at the Village Hall (Memorial Hall) – DE6 2FR
– at St Peter's church – DE6 2FX
Click here for car parking  information and here for maps and directions.

Regular high quality concerts take place in the hall, usually on Saturday evenings. We like to feature a range of musical styles, such as folk, blues, singer-songwriters, jazz, Americana/ alt.country, etc. There is a licensed bar and all concerts start at 8pm unless stated (doors 7.30).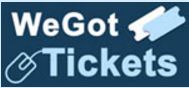 Tickets are best (and cheapest) if bought online at WeGotTickets. Alternatively, pay in advance by cheque/cash – call 01335 310322 or email hopedalemusic@btinternet.com.
A list of all confirmed concerts in the hall to the end of 2018 can be found here, as a PDF file
Video clips and reviews of selected previous concerts can be found here.
______________________________________________________________________________________________
Saturday 20 January, 8pm, doors 7.30pm
Kathryn Roberts & Sean Lakeman (a Live & Local event)
Kathryn Roberts & Sean Lakeman are one of the most popular and respected acts on the British Folk scene, with a story that includes over 20 years of music making with the likes of Seth Lakeman, Cara Dillon, the Levellers, Kate Rusby and Show of Hands. The duo have been recognised nationally for their talents, having twice won Best Duo at the prestigious BBC Folk Awards (in 2013 and 2016). They have released a number of albums, with their last two full-length CDs, 'Hidden People' and 'Tomorrow Will Follow Today', being particularly highly praised.
Performed to the highest standard on guitar and piano, their live performances bring a feeling of inclusivity and informality whilst showcasing a variety of music from old traditional ballads to self penned 'story songs'. The couple provide an enjoyable evening's entertainment for all ages and living in a rural area themselves (Dartmoor) they understand the importance of bringing live entertainment to local communities.
Licensed bar.
       "Songwriters par excellence" fRoots Magazine
       "An absolute masterclass in how to do it right" Festivalsforall.com
Tickets £11 online at WeGotTickets (plus 10% booking fee) or £12.50 advance by cash/cheque – call 01335 310322 or email hopedalemusic@btinternet.com. £14 on the door, but subject to availability.
____________________________________________________________________________________________

Alstonefield Village Hall sound is produced by Mixonthehill Studio
"I created my dream, a small studio to record what's in my head. A work in slow progress! Add my masochistic pleasure in P.A. work and desire to produce pure sound and you have Mixonthehill."
Contact Alan if you have something you want to record (or need PA!) at very reasonable rates.
 This page maintained by Dave Littlehales and Martin Snodin