Jean Allen, RIP, 1 November 2018
It is with very great sadness to have to report that Alstonefield Village Hall Committee has lost its leader and Chairman, Jean Allen, who passed away peacefully at home in November. Jean had been Chairman for six years, and was a tower of strength for our committee. She always had new ideas to improve the facilities in the hall and create a commercial kitchen. Her special interest was in catering, and she was dedicated to maintaining high standards of food welfare in the superb village hall kitchen, which she had planned. We will sorely miss her organising abilities and enthusiasm at the Car Boot Sales and other events. Her charm and welcoming warm smile to everyone she met as our Chairman was legendary, as were her expressions of gratitude to the volunteers she enlisted to assist us in the kitchen.
Thank you Jean for helping our community so much in many different ways, but especially for your role in developing a Village Hall of which we are justly proud.
(From Community Newsletter, Dec 2018 and Jan 2019)
How to find us
The hall is situated close to the village centre, about 300 metres from The George pub. The full address is Beresford Lane, Alstonefield, DE6 2FR. Map
Post Office
There is a visiting Post Office service at the hall on Mondays (1pm-4pm) and Thursdays (midday – 2pm).
AVH Concerts
Regular high quality concerts take place in the hall, usually on Saturday evenings. We like to feature a range of musical styles, such as folk, blues, singer-songwriters, jazz, Americana/ alt.country, etc. There is a licensed bar and all concerts start at 8pm unless stated (doors 7.30).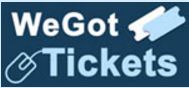 Tickets are best (and cheapest) if bought online at wegottickets.com. Click the logo to the left to see a full list of concerts currently available to book, and buy now! 
OR pay in advance by cheque/cash – call 01335 310322 or email avh.concerts@gmail.com
Further details are available HERE
To hire the hall:
Contact Sue Lovatt (Tel. 01335 310458) or email alstonefieldvillagehall@hotmail.co.uk.
For car parking information please click here
Hire charges
The Main Hall:  £14 per hour
The Main Hall and all its facilities including fully equipped kitchen, meeting room, wifi, sole use of car park for special occasions and events – £20 per hour.
Corporate Rates for the whole day are subject to negotiation. Local residents and organisations half price subject to the discretion of the committee.
Village Hall officers
Chairman – Martin Snodin (01335 310121)
Vice Chairman – Dave Littlehales (01335 310322)
Secretary/Treasurer – Margaret Cohen (01335 310381)
Booking Secretary- Sue Lovatt (01335 310458)
Social Sec. – Dave Littlehales (01335 310322)
Committee members
Frank Lipp (01335 310302)
Jill Benghiat (01335 310230)
Ken Sharples (01335 310072)
Val Littlehales (01335 310322)
Book stall – books wanted!
A Book Stall is open whenever the village hall is accessible, in the meeting room (and a smaller quantity in the main hall) Books may be browsed, borrowed or bought (there's an honesty box).
If you would like to donate books (or CDs/DVDs)to the stall please contact Dave or Val on 01335 310322 and we will either arrange for collection or invite you and your books for coffee! Alternatively box your books and leave them in the Book Store/Meeting Room  to be sorted before adding to stock. Thank You!
Car Boot Sale Refreshments
Refreshments are served in the Village Hall on the mornings of

Car Boot Sales

, normally held every fourth Sunday of each month during the summer.
About the hall
The smart, re-furbished hall was previously the village school. It is an important resource for the village and is available for hire for all kinds of events (see rates below). Facilities include a main hall that can seat up to around 100; a stage-system and pro-lighting; a fully-equipped kitchen; and a small room that can be used as an office or administration area, etc. There is ample car parking next to the hall and in other car parks nearby.  You can find us on Hallshire.com.
Click above for older listings/articles.
This page is maintained by Dave Littlehales