Staffordshire Farm Watch.
We're all aware of the rise in rural crime, particularly within the farming sector.
Staffordshire Police are working with local communities in the Moorlands area to tackle these issues and have set up a Facebook page to keep everyone up to date.
Please visit and 'like' their page at: https://www.facebook.com/StaffsFarmWatch/
If you see or hear anything suspicious, please call the police non-emergency number: 101.
You can also sign up to receive communications from the police by downloading this form:
Classic rock night returns.
Come join us for a great night of live rock music and serious jokin' from the last 40 years! From local band the Rotters and DJ Bongo.
Local cask ales and bottled beers available at the bar.
Tickets available from The Village Stores Hartington, Hulme End Shop and Richard Allen contact details below.
Hunters slay Gargoyles in 'grimm' tale of revenge
In a perfect world, all fairy tales have a happy ending. For Alstonefield Cricket Club, 2017 has been a remarkable series of fantasy fables where victory has been plucked from the wicked jaws of defeat, through acts of heroic derring-do.
On Saturday, a team of deceptively convivial, disconcertingly smiling folk from Hampshire, turned the season's finale into a grimm reminder of  reality………
Village events – what's coming up
Saturday 30 September – CHARITY CONCERT in aid of the Lisieux Trust – with Tom McConville + Martyn Wyndham-Read + Pete Shirley + Selena Hawker  Tickets, including food, are £12 – call 01335 310322 or email hopedalemusic@btinternet.com
Saturday 7 October – Classic Rock Night – with the Rotters & DJ Bongo – fundraiser for the cricket club. Tickets £5 tel. 01335 310037
Saturday 14 October – Gilmore & Roberts (BBC Radio 2 award winners) – buy tickets
Saturday 11 November – Steve Tilston & Jez Lowe – award-winning singer songwriters in rare duo concert – buy tickets
Saturday 2 December – Sally Barker – the voice that made Sir Tom Jones cry on BBC TV's 'The Voice' – buy tickets
Full details of these and events later in the year are available here.
NO BIG STAGE NERVES FOR GARGOYLES
Playing at the highest level cricket club in the area, one week before their 150th Anniversary celebrations and in front of their splendid new pavilion, could all have proven too much for the Gargoyles against Clifton CC. In fact, as with every other twist and turn of a remarkable season, the whole scene proved an inspiration for a team who simply believe they can win. To do so by 77 runs against a healthy blend of league experience and the promise of well coached youth, was one of the dominant performances of 2017. To be better on the day with both bat and with ball was what impressed here.
Alstonefield Education Trust
Are you a young person or do you know a young person, under the age of 25, who is currently undertaking some form of learning?  Well, the trustees of the Alstonefield Educational Charity are interested in receiving applications for grants to assist in the education of children and young people, under the age of 25 and resident in the parish of Alstonefield or its neighbourhood.
Grants are not restricted to young people in further or higher education but are available to all children and young people for educational purposes where a need for some financial support can be shown – for instance: extracurricular, leisure or out of school activities.  Grants are also available for organisations or groups involved in sponsoring educational activities for our children or young people.
Each application will be considered by the Trustees at their meeting in October 2017 and grants awarded at their discretion.
Applicants in Year 7 and above are required to complete an application form, available here.
Applicants below year 7 or groups should submit their application in letter, giving details of what the grant is required for and how it would be of benefit to the individual or group.
Please forward all applications to Siobhon Hayes, 5 Harpur Crewe Cottages, Alstonefield, Ashbourne, DE6 2GD, to arrive no later than 30 September 2017.
 Alstonefield Local History Group
The History Group was re-established last year and has now produced a constitution. With funding from Staffordshire County Council Community Fund, we've also been able to purchase a fireproof cabinet to keep any locally-held contributions safe.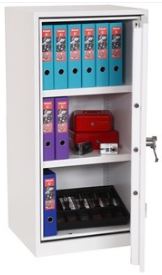 We are always pleased to receive any items for potential loan or deposit; or documents that could be copied/scanned and preserved in a digital format. If you have anything that you think would be of interest  to the group and are able to scan it yourself, please do so and e-mail it direct to submissions@alstonefieldhg.org.uk. All items should be fully labelled, including who, what, where and when. If you do not have the facility to scan items yourself, then please contact Gordon Campbell on 07919 353 800, who will arrange for the items to be scanned on your behalf. Please note we own a dedicated scanner that can scan from above a variety of documents up to A3 size, so there is no risk of damaging the spine of books etc. during the process.
If you'd be interested in joining the Group, just make contact on 01335 310121 or come along to one of our meetings in the hall, which normally take place on the second Wednesday of the month – we'd love to see you! For more information on our work, visit the Local History Group page.