Worlds Biggest Coffee Morning – Friday 25th September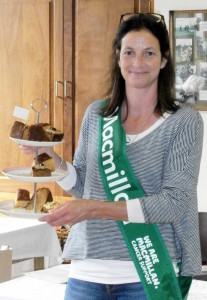 To raise funds for Macmillan Cancer Support, all are invited to this annual event at the Village Hall from 10 am to 1 pm. There will be a number of stalls, including cakes 7 produce, raffle, bric-a-brac, christmas cards, as well as homemade refreshments including lactose and gluten free options. Donations on the day or in advance:
Bric-a-brac (no electrical items or magazines) to Lorraine & Brian 310353, Raffle prizes to Pen Gilman, 310323, cakes, produce and offers of help etc. to Carrie Osborne, 310453. Donate £5 to this coffee morning: TEXT CUP 6AF to 70550.
We look forward to seeing you there!
Alstonefield Educational Trust – Annual grant applications now open
Are you a young person or do you know a young person, under the age of 25, who is currently undertaking some form of learning?  Well, the trustees of the Alstonefield Educational Charity are interested in receiving applications for grants to assist in the education of children and young people, under the age of 25 and resident in the parish of Alstonefield or its neighbourhood.
Grants are not restricted to young people in further or higher education but are available to all children and young people for educational purposes where a need for some financial support can be shown – for instance: extracurricular, leisure or out of school activities.  Grants are also available for organisations or groups involved in sponsoring educational activities for our children or young people.
Each application will be considered by the Trustees at their meeting in October 2015 and grants awarded at their discretion.
Applicants in Year 7 and above are required to complete an application form, available here.  Applicants below year 7 or groups should submit their application in letter, giving details of what the grant is required for and how it would be of benefit to the individual or group.
Please forward all applications to Susan Wilding, Chapel Cottage, Alstonefield, Ashbourne, DE6 2FY, to arrive no later than 30 September 2015
18th – 20th September – Village Hall.
The Folk Gathering.
ALL TICKETS SOLD OUT. Reserve list in operation,
Monday 21st September – Village Hall. 7.30pm
Film – "Mayday – Tugs of war" – A documentary film by Robin Williams. Presented by D-Day veteran Jim Radford.

Admission by donation to RNLI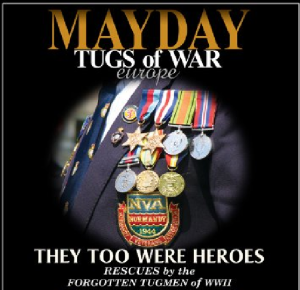 Full details here. Please reserve your seats:
Contact-
hopedalemusic@btinternet.com  OR  01335 320322
Community Speed Watch
Alstonefield has a Speed Watch Group. It has been set up to try to deal with the speeding problem on the Rakes.
So that everyone can understand what it is about there is now a page devoted to it with a link under 'VILLAGE GENERAL' on the right of this page, and here.
Gargoyles in Festival Mood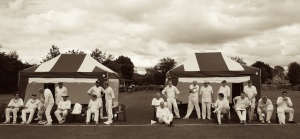 Click on image to enhance…
Brass bands, ice cream vans and marquees have been the backdrop to a busy week of cricket for Alstonefield CC, which saw a narrow defeat to Peak Park and a thumping win against Tideswell & Hope Valley Occasionals. The Tuesday evening match against Peak Park at the delightful Bakewell CC ground in the Parks coincided with the opening of the Bakewell Show, and a tense duel was played out to the sound of the National Anthem (three times) interspersed with Land of Hope and Glory and the tinkling sound of Mr Whippy. The Sunday fixture against Tideswell and Hope Valley Occasionals continued in the celebratory vein, albeit without musical accompaniment, as the club unveiled their splendid new marquee changing rooms and put in an impressive show on the field too with an emphatic win.
The Village 'sweet pea' Wedding click here
The Manifold Valley Agricultural Show – Saturday 8th August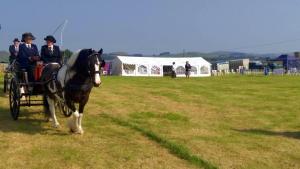 Beautiful sunny day for this year's Show. Fantastic entries from the children this year in the Handicraft's tent.
Gargoyles Even Stevens for Season
Another close match, a crucial dropped catch and a 12 run defeat for Alstonefield CC as they go past the season's half way mark with 4 wins, 4 defeats and a draw. Oakamoor have always provided one of the sterner tests for the Gargoyles, but their winning streak was under threat up until the 32nd over of this 35 over match. On a slow pitch and lush outfield following the overnight rain, how would the talented youngsters of Oakamoor set about constructing their innings……
Wakes 2015
Please click here
2015 Leaden Boot Challenge Report
An outstanding success!
This year the weather was kind, enabling more entrants to finish and most to better their previous years' times. The fastest was Andrew Hunter in a time of 4 hrs 25mins. Nick Pope of Butterton was first local home in 5 hrs 3 mins, but special mention goes to Peter Linley of Astonefield, just 15, who finished in 5 hrs 8 mins, raising nearly £700 for Cancer Research. First local lady home was Charlie Mollatt, also of Butterton in 6 hrs 54 mins.
But it needed 50 villagers from Alstonefield and surrounding villages to help make it such a success. So, whoever you are, and whatever you did to help so many people do so well, the Leaden Boot Committee would like to extend a massive THANK YOU!   It is directly due to you and your help, that we received such positive feedback: "we were made to feel safe and valued,'" and "brilliant, friendly, well organised". And as to the food: "outstanding pies and cakes"
Thanks also go to the farmers, land-owners and National Trust who helped ensure that it is indeed  "a great event with stunning scenery". And we can all agree with one runner who commented "It seemed like all of Alstonefield and beyond had come together to make it a really special event. Please keep it going for the future."
And the best news of all?   This year, we gave over £4,700, to Alstonefield Village Hall, St Peter's Church, Wetton Village Hall, Alstonefield Cricket Club, Wetton & Alstonefield Community First Responders and Alstonefield & District Friendship Club. Cheques will be handed out by the Chair, Noel Peat at the Wakes Service.
With grateful thanks to our sponsors:

As many entrants have asked when they can sign up for next year, please, please put the date in your diary: Sunday, 22nd May 2016. We simply could not put on such a great event without you!
5th Leaden Boot Challenge – Sunday 17th May
292 runners and walkers started the annual 26 mile challenge from Alstonefield Village Hall on a cloudy but dry day. Andrew Hunter arrived home first in a near record breaking time of 4 hours and 25 minutes, shortly followed by Stephen Cotterill at 4 hours 27 and Kruger Fitch at 4 hours 42. Running in aid of Cancer Research, local lad, Peter Linley (age 15) achieved a fantastic time of 5 hours and 8 minutes. The first lady home was Elen Rees of 'Simply Walk' with a time of 5 hours and 31.  Click here to see more photos in the gallery. Well done everyone!
A Full Peal of the church bells welcomed the leaden booters home…more details here
Leaden Boot Test Walk
Carrie, Meg & Cathy have test walked the Leaden Boot route over Tuesday/Wednesday 12th/13th May.  Routes have been cleared, instructions checked and mobile signals verified. All set to go on Sunday! View the photos in the gallery here
Mary celebrates 58 years at Christian Aid
Mary Jephcott's work as local organiser for Christian Aid week since its inception in 1957 was recognised on Monday 11th May when she was presented with a Certificate for her achievements by Becky Hurst, CA Regional Organiser, in the company of friends at the Village Hall. Well done Mary!
Fordante -from Strauss to the Movies, see concert review here
A quarter peal, a plaque and some nibbles …
Memorial Walk for Brian
Fabulous weather complemented a super turn-out for the Memorial Walk for Brian Ross on Tuesday 21st April around the Heights of Abraham and Riber Castle area, with lunch at the Pub at Starkholmes.
New Sunday service pattern at St Peter's from May 2015
For more details please click here
Wetton & Alstonefield Community First Responders
Celebrate 15 years serving our rural communites with care, pride and excellence. More details here
Alstonefield Walking Group Visits the Birchen & Baslow Edges
 Alstonefield Remembers its Soldiers
Since 2011 records detailing the lives of the servicemen of the village and surrounding area who died in the two World Wars have been contained in the Alstonefield Remembrance Book.
To commemorate the centenary of the start of World War 1, the book has been updated and expanded following  further research particularly of local records.  The research to date has provided a more extensive record of the lives of each man from or with an association to the village and includes photographs, local newspaper cuttings, army records and census returns.  We appreciate the considerable amount work undertaken by Susan Wilding on this project.
The book is available for all to read in St Peter's church or on the Alstonefield Remembrance Book page, where each soldier's record can be accessed.
Lance Corporal Sydney Gilman, killed in action March 1918 and awarded the Military Medal
And the clock chimed…
The Church Tower restoration has been completed click here to see the update.
Derbyshire Life 'Perfect Peakland Alstonefield' – June 2014
For those who didn't see the Derbyshire Life magazine article on Alstonefield in the June issue, click  'Perfect Peakland Alstonefield