Village Hall Concerts – what's on in Spring-Summer 2017
Saturday 13 May – Eleanor McEvoy (support: Phil Maddocks) – buy tickets
Saturday 10 June – Charlie Dore (support: Luke Richard) – buy tickets
Saturday 29 July – Jon Allen (support: Lesley Pike) – SOLD OUT (call for cancellations 01335 310322)
Saturday 19 August – The Haley Sisters – buy tickets
Full details of these and events later in the year are available here. Our latest News Release is available here.
Alstonefield Parish Spring Clean
Thank you to everyone who helped with the Parish Spring Clean on 18th March.  We achieved a tremendous amount between us in a relatively short space of time,  and enjoyed a very communal lunch afterwards.
St Peter's Church
For information about services in April & early May, please click here
Alstonefield Local History Group
The History Group was re-established last year and has now produced a constitution. With funding from Staffordshire County Council Community Fund, we've also been able to purchase a fireproof cabinet to keep any locally-held contributions safe.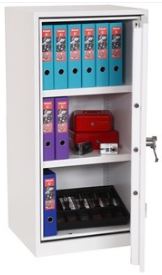 We are always pleased to receive any items for potential loan or deposit; or documents that could be copied/scanned and preserved in a digital format. If you have anything that you think would be of interest  to the group and are able to scan it yourself, please do so and e-mail it direct to submissions@alstonefieldhg.org.uk. All items should be fully labelled, including who, what, where and when. If you do not have the facility to scan items yourself, then please contact Gordon Campbell on 07919 353 800, who will arrange for the items to be scanned on your behalf. Please note we own a dedicated scanner that can scan from above a variety of documents up to A3 size, so there is no risk of damaging the spine of books etc. during the process.
If you'd be interested in joining the Group, just make contact on 01335 310121 or come along to one of our meetings in the hall, which normally take place on the second Wednesday of the month – we'd love to see you! For more information on our work, visit the Local History Group page.
New Year's Market
The sixth New Year Indoor Market was held in Alstonefield Village Hall on Saturday 7th January from 10am until 2pm. The weather was kind, and there was an excellent attendance from all around Derbyshire and Staffordshire Moorlandsm thanks to the publicity by local press, radio and on Facebook.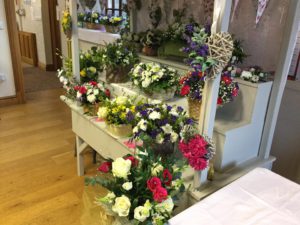 There were many different stalls, including Notty Hornblower's period fashion costumes and accessories; bric-a -brac; craft dolls; handmade wooden pens and pencils; a beautiful dolls house; homemade jams, preserves and chutney; books galore; cards of local scenes painted by Alstonefield artist, Jean Goodwin; an Aloe Vera stall; and an attractive flower-barrow laden with beautiful arrangements. Homemade hot refreshments  were served from the kitchen.
Visitors were delighted to be entertained during the market while enjoying their drinks and soup by the Manifold Trio; flute, clarinet and bassoon, led by Cathy Reavy. There was a lovely festive atmosphere created in the hall by their lively music.
This was a fund-raising event and over £500 was raised towards the village hall refurbishment fund. A special thanks to all the many volunteers who came to help at the event, and to set up and clear away afterwards. It was a truly wonderful local social occasion.
Walk along a piece of history – new walking book
Local resident Dave Singleton, together with his long-time friend Brian Bethune, have just published an exiting new walking guide entitled "12 Circular Walks around the Cromford and High Peak Railway".
The walks, which range from 3 to 9 miles in length, start at strategic points along the route of the old railway and take in some of the most beautiful parts of the Peak District. Today, some of the old railway track bed exists as the High Peak Trail, but the book also goes "off piste" with its walks to create a book which is aimed at walkers and railway enthusiasts alike. The detailed walks are interleaved with the fascinating history of the C&HPR, which extended from Whaley Bridge to Cromford across the high limestone plateau of the White Peak. As well as original black and white photographs, colour photographs and narrative points of interest of our local industrial heritage are included to bring the walks to life.
Books are now available to purchase at various bookshops and information centres in the area including : Ashbourne Visitor Information Centre, Brierlow Bar Bookstore, Scriveners Books of Buxton, Cromford Mills, Footsteps of Whaley Bridge and Peak District National Park Information Centres. Alternatively, you can always email Dave Singleton on savedingle@btinternet.com.
2016…
Alstonefield celebrates 30 Years of Carol Suppers with Dorothy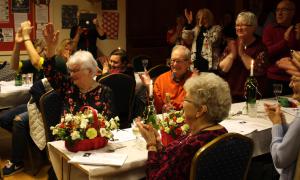 The end of an era was celebrated in splendid style in the Village Hall, marking Dorothy Critchlow's final year of organising Carol Suppers in aid of Cancer Research.  Many tributes were paid and floral presentations  were made to Dorothy by a representative of Cancer Research UK and also by the Clockwinders, who have performed at the Carol Suppers over the past 10 years. The photograph shows Dorothy and Doris applauding another memorable performance by the Clockwinders. Thank you to everyone who has helped in organising these suppers.
Triple-top finish for Gargoyles
Played 14, won 8, drawn 1 and lost 5. In one of the most weather-disrupted summers in memory, Alstonefield Cricket Club somehow managed fourteen fixtures in 2016 and achieved their best ever win ratio. To do so, while giving every player the opportunity to shine with bat and ball in every match, is a tribute to the cricketing brain and thoughtful leadership of Andy Bray in his first season as club captain.
In many ways, the final three matches typified the season, with different players making match winning batting contributions each week.
 World's Biggest Coffee Morning – for Macmillan Cancer Support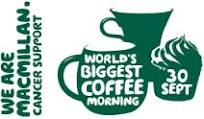 Many thanks to everyone who helped with the Coffee Morning in September.  A great turnout and your generosity is much appreciated. Together we raised the magnificent sum of £620.82
Gargoyles have grounds for optimism
After the club's tenth anniversary celebrations, came two tough away matches at Oakamoor and Chatsworth. These two fixtures epitomise the progress Alstonefield CC has made. Both take place in stunning surroundings, on superb cricket grounds. Oakamoor, the site of Thomas Bolton's copper works and mass employment and Chatsworth, an estate seemingly far removed from the heat of industrialisation. Both clubs date back to the mid 19th century and take their cricket seriously. Recent history suggested  two close games. And they were…….
Manifold Show 2016
Record numbers attend the Manifold Show on Saturday 13th August.   Diary date for next year's show – Saturday 12th August 2017
 Gargoyles at Ten – Down to Earth but Ageing well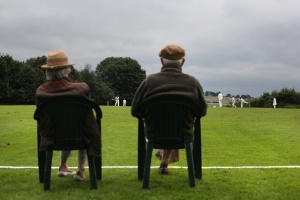 If character really is built on treating both triumph and disaster as imposters, then Alstonefield Cricket Club has matured beyond recognition. Celebrating their tenth anniversary with a double header against Brailsford CC and after five successive victories, the Gargoyles were dumped unceremoniously on both occasions. Brailsford are the only opponents the Gargoyles have yet to beat and they were not in party mood.
 to read more and see images of the ten year anniversary match, click here …..
 Fond Farewell to Parish Council Chair
The Parish Council wishes to give a big thank-you to Dot Griffin for her work as Chair over the past 6 years. After over 8 years serving as a member of the Council, Dot has decided to move on for personal reasons. Pictured here with Vice-Chair, Noel Peat at farewell celebrations, Dot will be very much missed by us all.  Thank you Dot!
2015…
Superfast Broadband  has arrived in Alstonefield!
From December 2015, Superfast broadband (fibre) became available in Alstonefield – for speeds up to 38 MbpS!   Please contact your Internet Service Provider to place an order – obviously individual packages/costs will vary.Those that don't have any need for Superfast broadband may be interested to know that you should be able to ask your ISP to convert you to the '21st century network' (copper network) at the exchange to achieve speeds of up to 19 MbpS, without additional charge. There have been some reports of 'automatic upgrades' to this service, so check with your ISP. To check your broadband speed, go to http://speedtest.btwholesale.com/.
Moorlands Connect Bus Service
Since the beginning of October 2015 there has been a regular timetabled bus service to and from Alstonefield. There is no need to book. Buses will leave the Memorial Hall for Ashbourne on Tuesdays and Thursdays and for Buxton on Fridays. For more information, or to book your Dial a Ride service, please telephone 01335342951 8am to 5pm Monday to Friday.
Community Speed Watch
Alstonefield has a Speed Watch Group. It has been set up to try to deal with the speeding problem on the Rakes.
So that everyone can understand what it is about there is now a page devoted to it with a link under 'VILLAGE GENERAL' on the right of this page, and here.
Derbyshire Life 'Perfect Peakland Alstonefield' – June 2014
For those who didn't see the Derbyshire Life magazine article on Alstonefield in the June 2014 issue, click  'Perfect Peakland Alstonefield